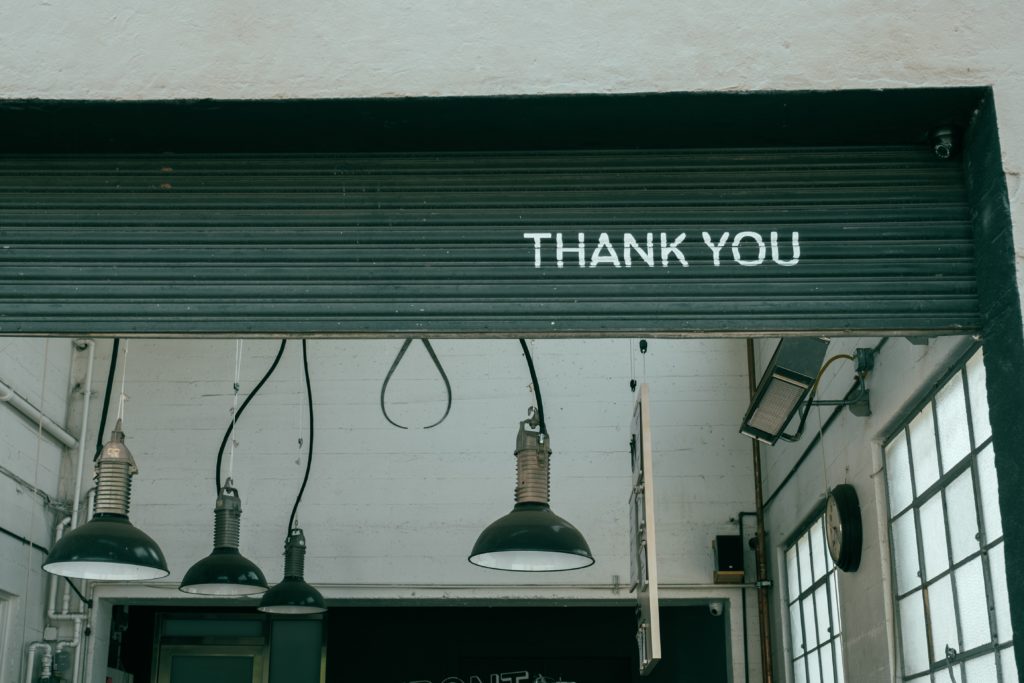 My favorite gratitude practice is writing down five things I'm grateful for everyday in my journal.
But I know that not everyone likes to write so here are 11 other ways to say thank you regularly:
1. Post a photo a day of one thing you're grateful for on Instagram or on Instagram stories.
2. Do a guided gratitude meditation such as this.
3. Write a letter of thank you to five people:
someone who changed your life when you were in high school;

someone who changed your life when you were in college;

your first boss;

your current boss;

your mom.
4. Throw a thanksgiving dinner (even if you're not American). Before eating, go around the table so everyone can share one thing they're grateful for that has happened in the past year.
5. Give thanks for the food you eat by saying a quick prayer before eating.
6. Say thank you to the people who you take for granted—the security guard who never fails to greet you "good morning," the Starbucks barista who gets your order perfectly each time, your office receptionist, the cop in the corner who makes sure the intersection is clear, your helper.
7. Instead of giving gifts on Christmas (where yours may just get lost in the pile), why not give something in the middle of the year?
8. If you're a boss, keep a separate notebook where you note down positive things members of your team have done. Bring this up during their evaluation or even during your next meeting.
9. Say thank you to you. When you pass by a mirror, say "thank you." Every three months, write yourself a letter, thanking yourself for all that you have accomplished and how far you have come.
10. Volunteer. Give your time and talents to an organization you believe in.
11. Make a list of things you're looking forward to in the next month and feel grateful for the opportunities and possibilities that lie ahead.