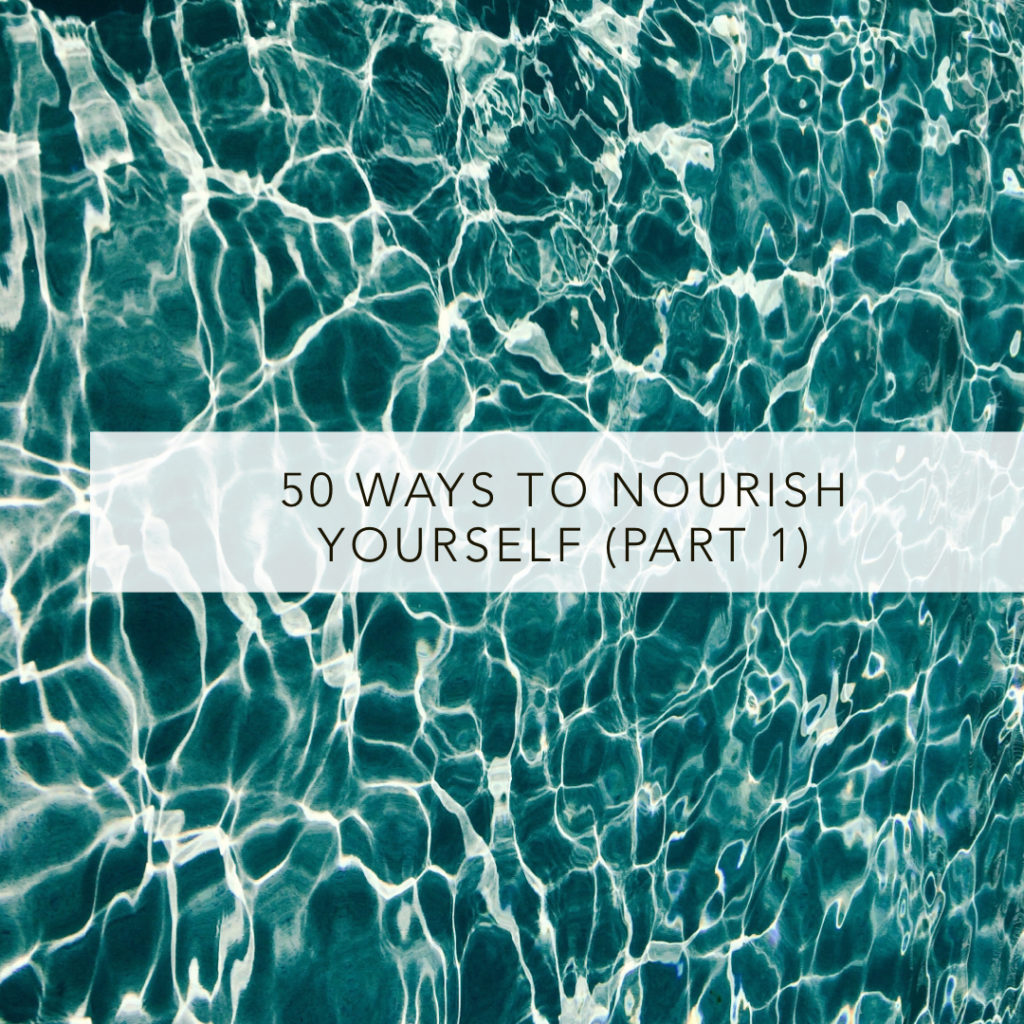 1. Speak kindly to you.
2. Use your special china for everyday.
3. Splurge on loose tea leaves and enjoy the ritual of preparing and sipping a cup of tea.
4. Spend an hour in a shop that brings you pleasure—your favorite bookstore, a little craft nook, a luxurious boutique, an art gallery.
5. Take yourself out on a date to somewhere you've never been.
6. Buy a fancy candle. Use it when writing in your Sunday Night Project journal.
7. Have brunch with your girlfriends once a week.
8. Take a trip to connect with nature—a garden, a farm, the mountains or the sea.
9. Make something with your hands—a collage, bread, slime or a sweater.
10. Investigate the aromatic world of essential oils. Try this kit and discover their beauty and wellness applications.
11. Have a Marie Kondo afternoon once a week. Tackle a drawer, your closet, your shoe cabinet. Set your alarm for 30 minutes and listen to a podcast or audio book while cleaning.
12. Give yourself the gift of a tarot reading.
13. Try a new way of moving your body. There are dance, barre, Pilates and yoga videos all over Youtube. Try a class that calls to you.
14. Make a new friend.
15. Write down an affirmation. Recite it while brushing your teeth. Here are a few to try.
16. When passing a mirror, whisper an "I love you" to yourself.
17. Re-read a favorite book.
18. Wake up an hour earlier than your family or sleep an hour later. Dedicate this time to doing what you love.
19. Change your computer and cellphone wallpaper to something inspiring. Check out Pinterest for inspiration.
20. Go on a retreat.
21. Plan a vacation with your best girl friends—the ones who have loved you the longest.
22. Upgrade your pillows and bedding. Remove the clutter around your bed. Make your bedroom your sanctuary.
23. Make your work desk a creative and inspiring space.
24. Create a feel-good Spotify playlist for those crazy hours you spend in traffic.
25. Start the day with a prayer of gratitude.
For part 2 of 50 ways to nourish yourself, click here.