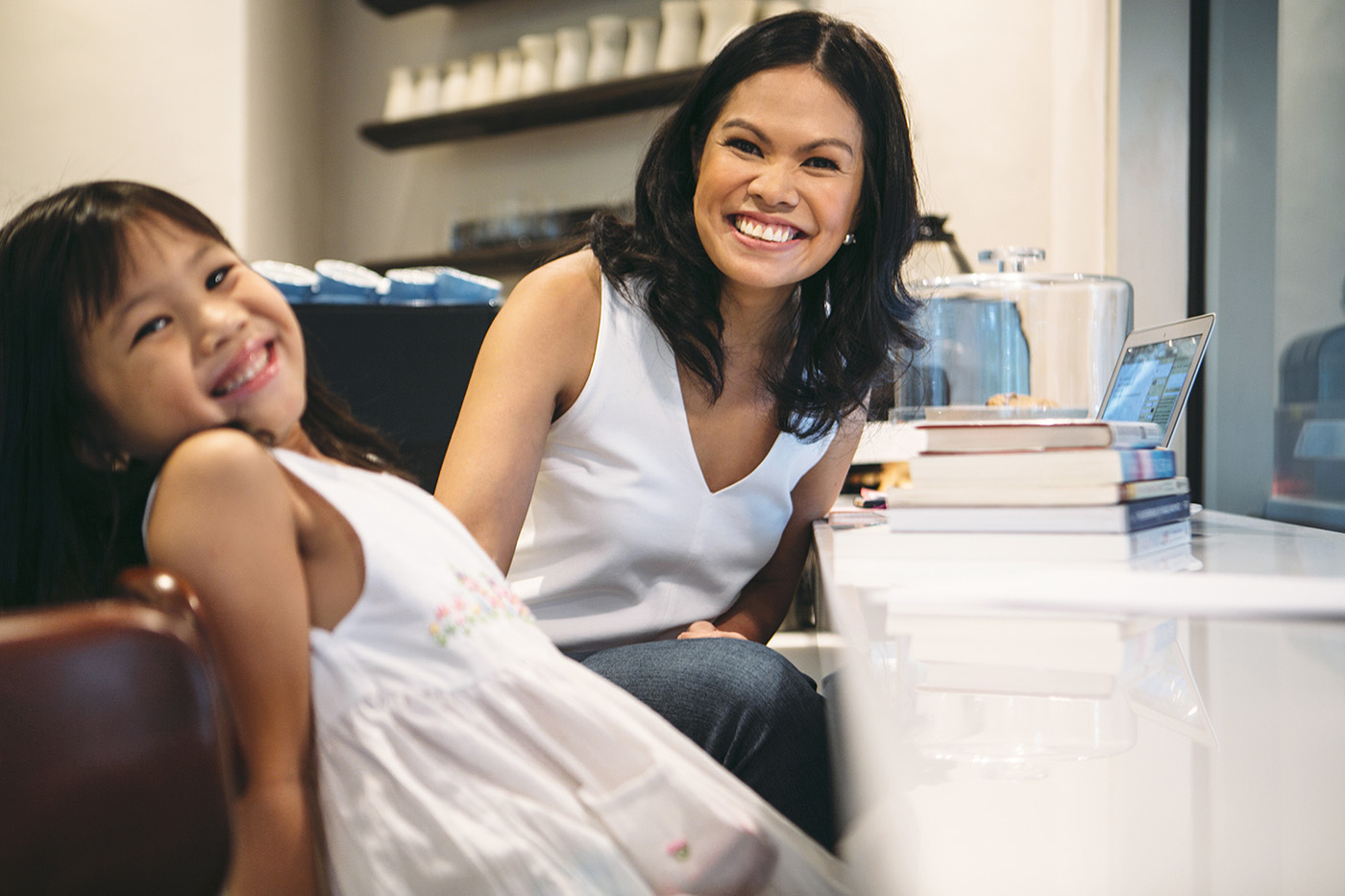 Hi there.

 

I'm so happy that you're here.
My journey to becoming a life coach was a roundabout one.
I was part of the corporate world making full use of my management-honors degree.  I thought I had found my place in the world when I joined a magazine publishing company in my early twenties—and I had for the next 16 years.  But I went through a difficult period in my life (my mom was diagnosed with Stage 4 lung cancer and I separated from my husband).
This time made me question if this was the path I still wanted, if my career was still the best way I could serve the world.  There was also a desire to start my own business which deepened when my mom eventually passed away.
So I left my job and explored new adventures in e-commerce, retail and marketing consulting.  But in my heart, I wanted to become a life coach, even if it meant expensive training and veered far away from my previous career.
I was certified by the Courageous Living Coach Certification, a holistic US-based 10-month life coaching program.  I was trained to hold space for women, where they can breathe, find clarity, be themselves and feel loved and accepted for who they are.
So here I am running my own business and in more happy news, my husband and I are now back together.
I'm also a mom to B, a writer for soulful content and speaker for events.  Here's where I've been featured or where my work has appeared:

One of the most surprising discoveries of the past year was how much I loved sending Joyful Little Notes—my monthly newsletter that will add some mindfulness and inspiration to your month…or even just your day.  If you want to hear from me every month, you can subscribe to my newsletter below:
What my clients have said about working with me
Having my sessions with you was one of the best things I did for myself.  I totally appreciate the fact that I can easily open up even during the first session. That I can really be honest with you no matter how spontaneous and personal the questions are.The process suited me well, including the part when new perspectives are unraveled. I always feel refreshed and even more hopeful about my future. —A.C.
Work with me Email me Book a session
10 things to know about me
Like you, I'm a mass of contradictions. Here are more things you should know about me:
I love knitting which makes me look like a domestic goddess (or maybe a lola) but I can't cook and make brownies from a mix.
I love to travel but airports and plane rides fill me with dread.
I'm addicted to Instagram but Facebook is my least favorite social medium.
I worked in a publishing company but ended up self-publishing my own workbook.
I recently learned how to use a washing machine AND create automation sequences on Mailchimp.
I graduated with an honors degree but my favorite literary genres are trashy historical novels and anything by Agatha Christie, Elizabeth Gilbert and John Irving (okay, I really just love to read and I'm no intellectual).
I'm in my 40s but I love watching shows like Riverdale and 13 Reasons Why and reading young adult novels.
A classic dresser, I am sometimes wooed by the flirtiness of tasseled earrings, bright boho embroidery and the childlike fun of a pompom garland.
I am a lapsed complainer, overachiever and perfectionist, most of the time.
I live in the Philippines where it's definitely more fun but also more chaotic.
What my clients have said about working with me
My experience with Aurora was life-changing. Every session felt as if there's one room of myself being illuminated. I'll never forget those.—S.O.
contact
If you want to work with me as a coach, writer or speaker, fill up the form below or email me at lifecoach@auroramsuarez.com.