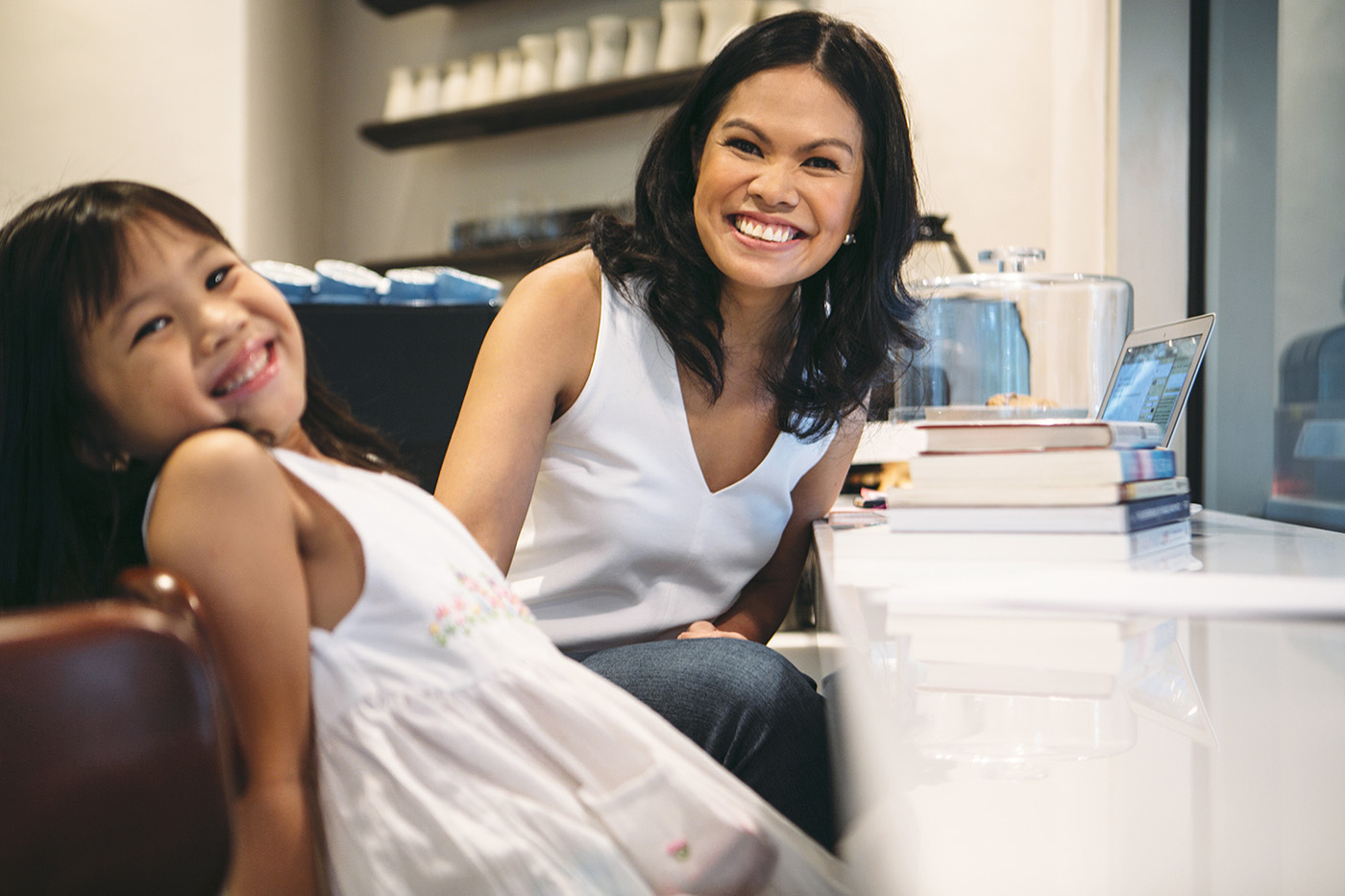 Hi there.

 

I'm so happy that you're here.
I'm Aurora, a life coach who wants to help amazing women achievers like you achieve your dreams and to do work that matters, that's aligned with your strengths, values and intuition.
I am a certified Courageous Living Coach, a holistic US-based 10-month life coaching program. I was trained to coach and hold space for women like you—where you can breathe, find clarity, be yourself and feel loved and accepted for who you are.
When you don't know how to take the next step, I want to help you courageously move beyond uncomfortable feelings like fear, uncertainty and self-doubt and into a place of positivity, possibility and delight.
I want to support you in becoming more loving towards yourself and to trusting yourself fully.
I want to help you become the best version of yourself and craft a life you love.
My clients are creative, insightful, soulful and kind.  You put your heart into your work (whether that's a corporate job, entrepreneurship or full-time mama-hood). Your priority: to live your best life and to be happy. You are committed to making your life—and therefore others'—so much better than you had expected or dreamed.
Having my sessions with you was one of the best things I did for myself.  I totally appreciate the fact that I can easily open up even during the first session. That I can really be honest with you no matter how spontaneous and personal the questions are.The process suited me well, including the part when new perspectives are unraveled. I always feel refreshed and even more hopeful about my future. —A.C.
Read more about working with me Email me and book a session
My Manifesto
I love seeing amazing women make their dreams come true.
I believe in using your strengths, values and intuition to craft your life.
Work can be magic, miracle, meaning and grace.
I believe in life makeovers, second chances, the power of gratitude, self-compassion and afternoon naps.
I am committed to infusing creativity, joy and kindness when I work as your coach.  But I also need your commitment to personal responsibility, integrity and putting in what you want to receive.
I want to live my best life! Click to book a session
More stuff about me
I've been through my own major life transitions: promotion and leadership in a large publishing company at a young age, the loss of my mother to cancer, separation and the eventual reconciliation with my husband and the decision to leave the security of the corporate world to run my own business.
I live in the Philippines where it's definitely more fun.  We believe that every day can be a fiesta, that families come first and friends are family, that loud laughter and the power of prayer and faith can cure anything.  It's where the sun shines year round (except when the typhoons are super) and where the beaches are near.
The most terrifying thing I've ever done was leaving my cushy job as the Publisher of the largest magazine company in the country.  I had been working there for 16 years but felt that the time had come for new adventures, to explore the world beyond what I already knew.  Moving from the expert to beginner, from being busy-busy-busy to being more deliberate, from having the security of a steady paycheck to the more erratic schedule of a coach and consultant for-hire was a HUGE change but a decision that I never regretted as it allowed me to be clear about the life I really wanted and what was important.
I have been featured in The Philippine Daily Inquirer, Josiahgo.com, Good Housekeeping Philippines and Smartparenting.com.ph.  My work has also appeared in Urbanyogi.ph.
The 10 books that have changed my life are:
"The Cider House Rules" by John Irving
"The Sisterhood of the Traveling Pants" by Ann Brashares
"Letters to a Young Poet" by Rainer Maria Rilke
"Strengths Finder 2.0" by Tom Rath
"This Time I Dance" by Tama J. Kieves
"Stitch 'n Bitch" by Debbie Stoller
"The Unmistakable Touch of Grace" by Cheryl Richardson
"Once on a Time" by AA Milne
"Little Women" by Louisa May Alcott
"Little House on the Prairie" by Laura Ingalls Wilder
My favorite social medium:  Instagram.
What I love: 
I'm curious about new things (on my list:  on-going marketing training, social media, calligraphy, knitting design).
I love leading teams and seeing them develop and become the people I know they can be.
I love vulnerability, courage, second chances and life makeovers.
What I believe in:
I believe in playing to your strengths.
I believe in miracles and grace.
A lapsed complainer, overachiever and perfectionist, I believe in the power of sleep and gratitude.
What makes me happy: my daughter; travel; knitting, preferably while reading; reading, preferably while knitting; trips to the beach.
One last thing: I'm co-founder of a social enterprise called Knitting Expedition which supports mamas in the Banaue rice terraces so they can continue tending to this awe-inspiring part of our national heritage.  Make a monster friend today!
My experience with Aurora was life-changing. Every session felt as if there's one room of myself being illuminated. I'll never forget those.—S.O.
Interested in working with me?
Find out more or fill out the form below.