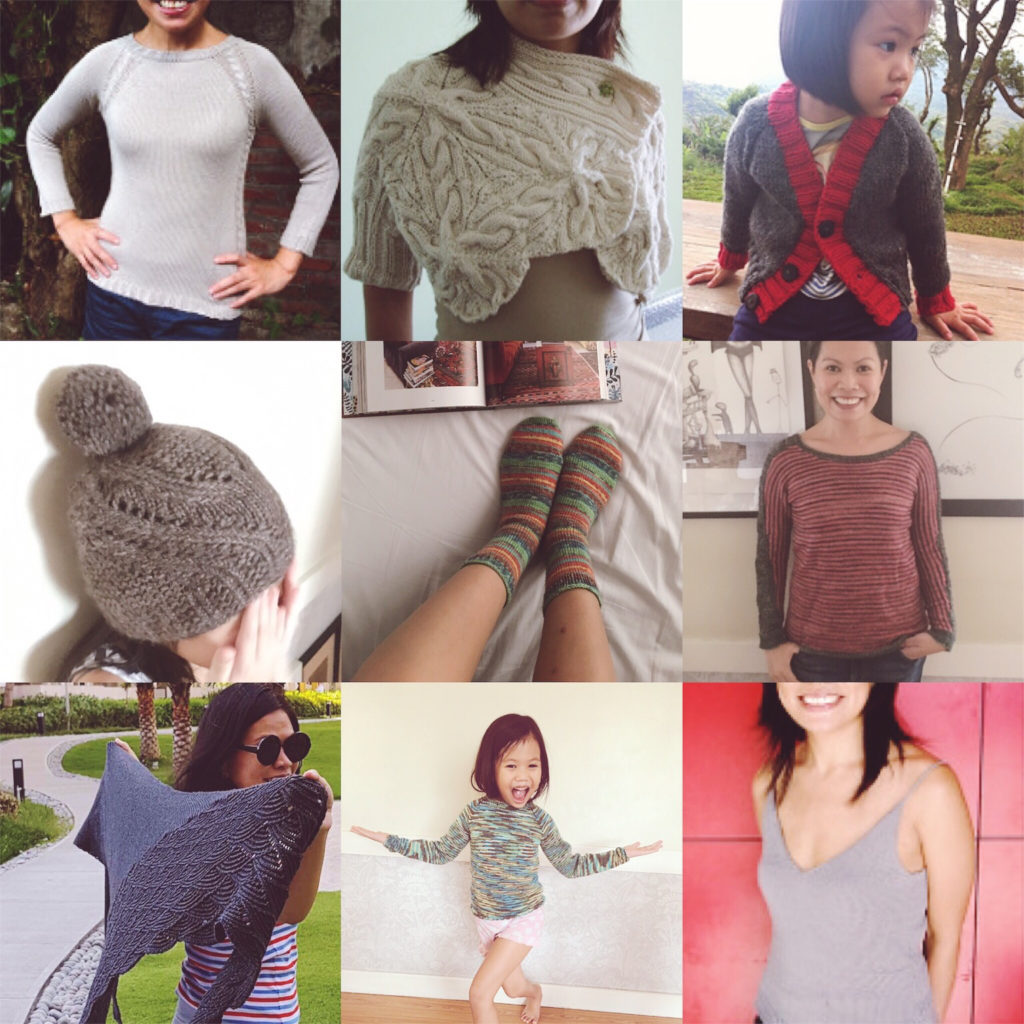 I've decided to adopt the theme NOURISH for July.
It's a wonderful word that encompasses the idea of gentle care, being filled with good things and giving love.
One of my favorite nourishing activities is knitting.
I first learned during a breakup with a boyfriend. I read an article in Real Simple magazine about a mom who started to knit when she lost a child. Although our grief was vastly different, I latched on to knitting as a way to heal my heart.
My way to knitting was serendipitous. I live in the Philippines where barely anyone knits. There was a craft store beside my office that offered free classes. I went in and inquired, left my number and completely forgot about it. In the midst of the breakup (when I was going to the bathroom to bawl my eyes out), I received an unexpected call.  "You inquired about knitting classes?" the voice on the other line asked me. "Well, our teacher is available on Saturday."
I showed up and made the ugliest pink and burgundy acrylic scarf, complete with holes and edges that refused to remain straight.  That was 13 years ago. Not a month has gone by since then when I haven't knit…and my knits have significantly improved since then.
These are the gifts that knitting has given me:
1. I've made beautiful items to wear and to give.
This is the best thing about knitting—the ability to make beautiful things from string and two sticks. It's been such a joy to see my family wearing the scarves, hats, mittens and sweaters I knit for them when we travel.
2. It's introduced me to a new world.
The world of charming yarn stores (my Disneyworld!) and yarn souvenir shopping. New friends and old friends who taught me how to make ribbing. The community of knitters who help each other with mistakes, finding patterns and shopping. The tools that make our craft even more of a pleasure—from knitting needles to stitch markers to knit blockers.
3. It's my meditation during tough times.
The familiar motion of creating stitches, the click-clack of metal needles, the warmth of the project on my lap—these have all calmed me during times of stress and grief.
4. It reminds me that you can fix your mistakes.
Yes, after all these years of knitting, I still make mistakes. I drop stitches and make holes where there aren't supposed to be. I cross a cable the wrong way. You knit back and repair or rip out and start again—and then move forward, in knitting as in life.
5. It's okay to be a beginner.
You won't always remain a beginner. With practice, persistence and great patience with yourself, you will get better.
So tell me, how do you nourish yourself?