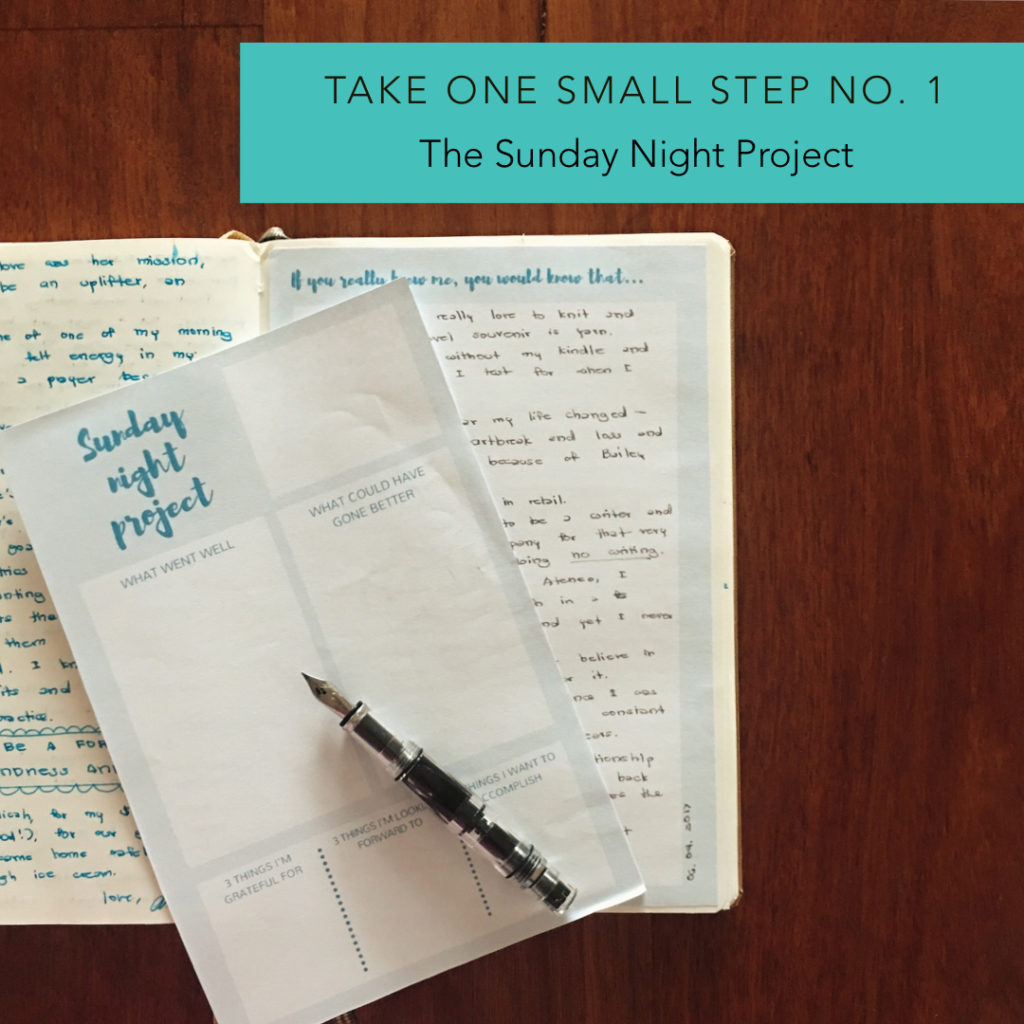 Happiness is a choice.
It's easy to say but hard to do…especially when you're feeling envious of all the travel photos on Instagram, when your boss has just reprimanded you, when you're experiencing heartbreaking loss.
"Happiness is a choice" doesn't mean just a shift to positive thoughts, to "good vibes lang" amidst difficult challenges.  It means that whatever the circumstances that surround you, you have the option of choosing to be happy while honoring the emotions that you're feeling.  It means knowing that the power of choosing happy lies in your hands, not in the dictates of everything else happening around you.
So how do we build this happiness-is-a-choice muscle?  This July, I'm launching something called Take One Small Step. It's a simple activity every month that will, hopefully, allow more mindful intention, joy, courage and compassion into your life.
Our Take One Small Step activity this month is something I'm calling the Sunday Night Project.  It's a way of making Sunday nights sacred by allowing you some quiet time before the inevitability of Monday morning.
The Sunday Night Project is a self-care ritual from bath to bed…with sacred time for journaling in between.  The journaling time is the most important component and should not be skipped. The downloadable PDF includes the following: tips on adding more self-care to your Sunday nights, journaling prompts and a planning page for your week—the core of the Sunday Night Project.  Here, you will reflect on the week that was (what went well, what could have gone better).  At the bottom of the page, you will write three things you're grateful for, three things you're looking forward to and three things you want to accomplish.
Want to get a copy of the Sunday Night Project printable? It's an e-newsletter exclusive.  Subscribe now so you can make YOUR Sunday nights—and Monday mornings—a time of joy.
*This is an excerpt from my monthly newsletters.  If you like what you're reading, hop on my list and subscribe today.