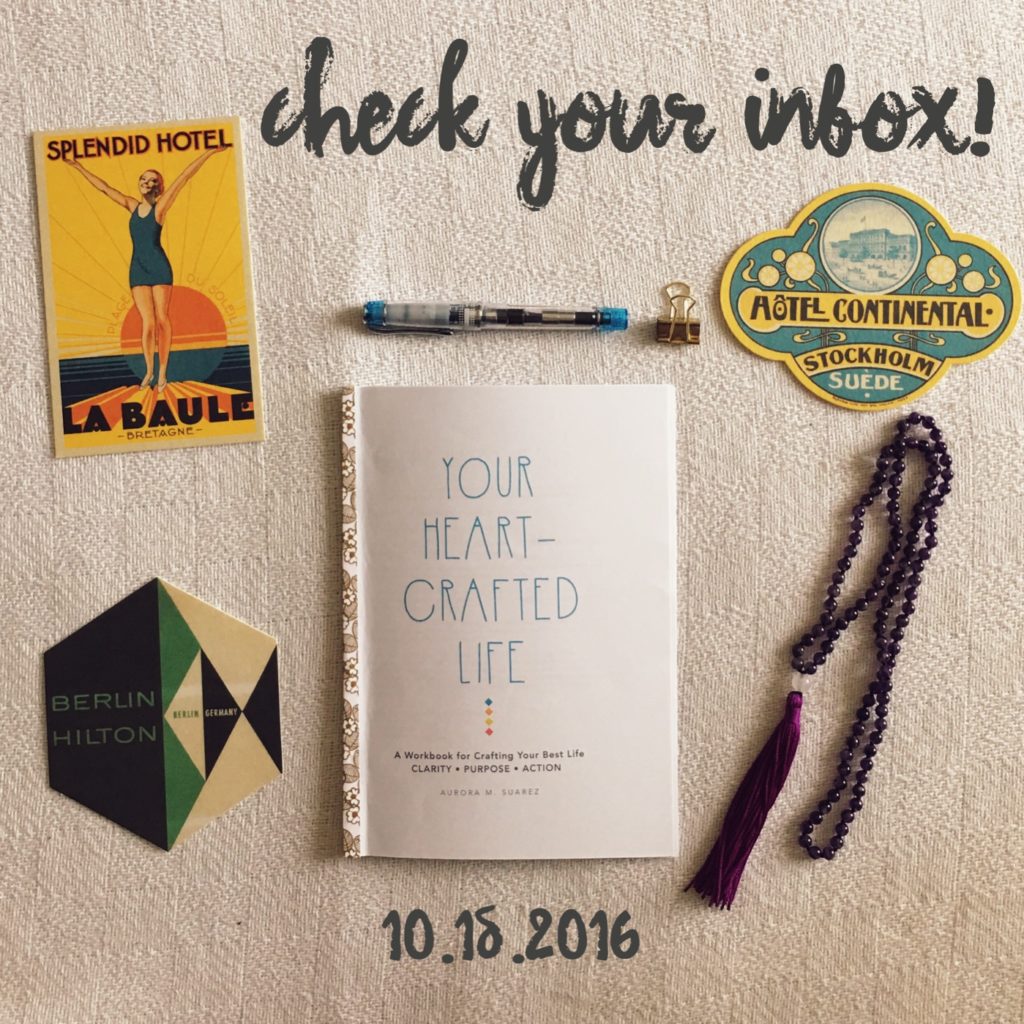 Your Heart-Crafted Life is the first workbook I've ever written—and it's finally here. I initially created it for the Yoga x Life Coaching Retreat that I co-hosted in July.  I then edited it to make it more relevant for beautiful and soulful women—whether you do yoga or not.
Heart-Crafted is my philosophy of living from the heart, of crafting a life that's chosen from a place of joy, of trusting that you are exactly where you're supposed to be, doing what you're supposed to do.
Your Heart-Crafted Life is an easy-to-use workbook that will help you:
Get more clarity about what's working (or not) in your life;
Create a vision of how you want your life to look;
Get you in touch with your inner wise self through a beautiful meditation;
Brainstorm concrete steps to make your vision happen.
Your Heart-Crafted Life has 36 pages of insightful questions, inspiring quotes, soulful exercises and a beautiful meditation.
If you want a FREE PDF copy, subscribe to my joyful little note using the form below. You can get a preview of what's inside by clicking here.  You will receive the download link upon confirming your subscription.