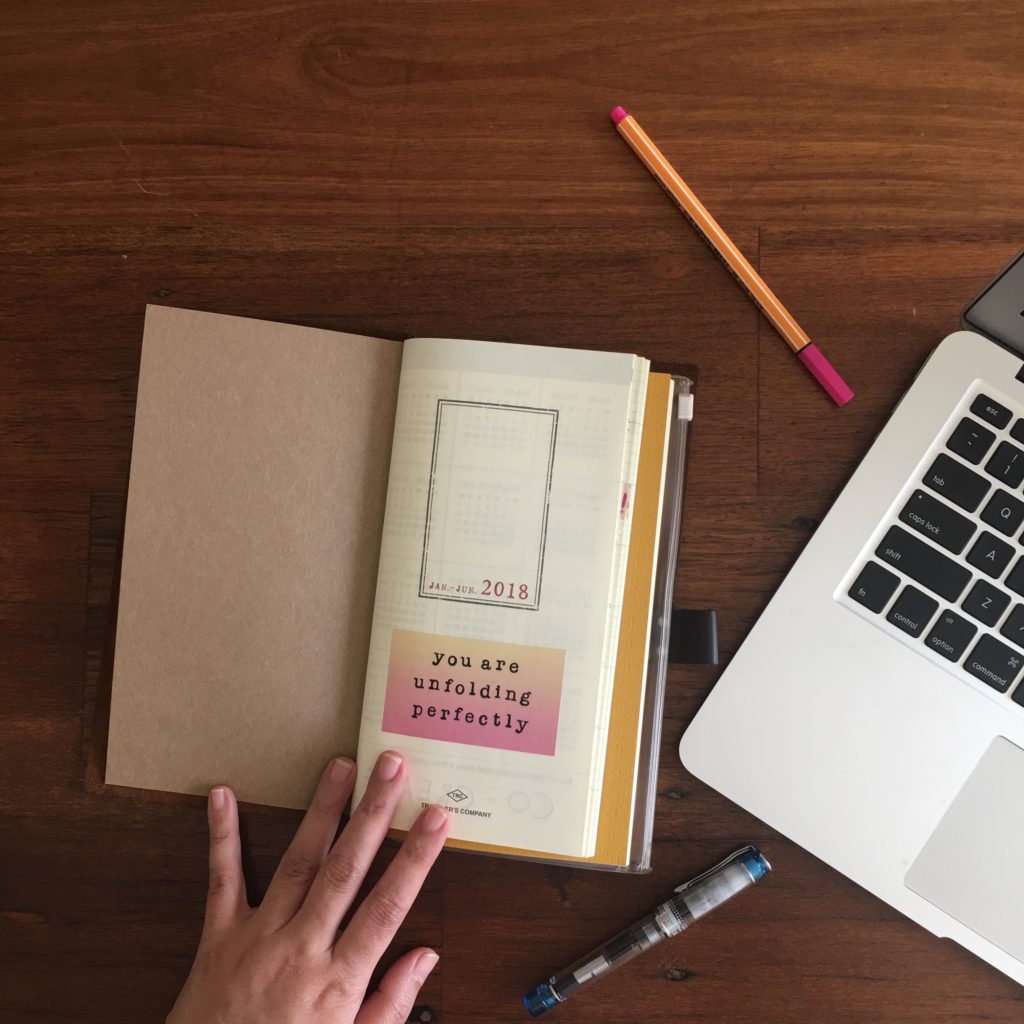 Last week, I wrote about the 10 things I'm ready to let go.
To prepare for today's blog post, I made a list of 11 things, wonderfully long and impressive, to show how I'm taking 2018 by the reins, stepping into opportunity and taking forward leaps (not just steps) to make this MY year.
But as I read the list, I wondered what my intention really was. Did I want to fill those empty spaces? Did I want to show off how I can come up with a list of 11 (look, I have more than 10!)? Did I want to prove how productive I can be?
Yes, I want growth…and learning…and expansion…and putting myself out there. I want to launch my workshops and e-courses and retreats and new books and planners. I want to speak more, go to the beach more, exercise more, create more, digital-detox more.
But, but, but… Is the life of more what I truly want?
What I'm ready to embrace is this:
You are unfolding perfectly.
It was the message I unwrapped on the first day of the new year, as part of my Best Year Ever reward. And it was the message I needed to hear, to know that, yes, despite good intentions and meaningful action, despite wanting everything on my list of 11, things are unfolding as they should.
I have learned to trust that there is a season to everything, that it will unfold not according to my time but according to His, that I can let go and the right things will fill up those empty spaces. Or maybe those spaces will remain unfilled…as they should be.
To everything – turn, turn, turn
There is a season – turn, turn, turn
And a time to every purpose under heaven
A time to be born, a time to die
A time to plant, a time to reap
A time to kill, a time to heal
A time to laugh, a time to weep
To everything – turn, turn, turn
There is a season – turn, turn, turn
And a time to every purpose under heaven
A time to build up, a time to break down
A time to dance, a time to mourn
A time to cast away stones
A time to gather stones together